Progressive Jackpot Pokies:
Progressive jackpot pokies are by far some of the most popular and is one of the reason as to why so many in Australia have chosen online as their primary choice when wanting to gamble. While it was land based casinos that first took hold in Australia, it was the addition of online casinos that really saw the love of progressive pokies take off, in part because of the creative juices that flowed by those developing them.
Some of the best developers behind the creation of these progressive jackpot pokies is NetEnt & Microgaming. They've both been able to accomplish a great deal in their times as developers, each one of them have received rewards for their progressive based pokies. Mega Moolah Winners have been lucky enough to trigger some of the largest jackpots, with the record surpassing $11 Million euros.
How do Progressive Jackpot Pokies Work?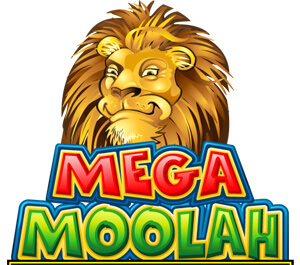 There are two different ways to operate a progressive jackpot with an online casino. The first is a local jackpot, this style of jackpot game is a progressive that is limited to a singular casino. This means its value will more than likely be smaller than expected as only those playing with that particular casino contribute to its growth.
Those that are Network linked are the most in demand casino game for the simple reasoning that they offer the biggest benefits. This style of progressive is found as a pokie, table games or even with a few video poker variants.
All casinos who offer those games contribute to its pot as players play and this is where it becomes substantial and can award multi-million dollar jackpots.
Most Popular Progressive Pokies
The most popular progressive pokies are mostly found with the three largest developers, those being NetEnt and Microgaming. In part, this is due to they being the most established but it also relates to their creativity and the number of games that can contribute to the jackpot size.
The five most popular include Mega Moolah, a Microgaming slot, Mega Fortune and Hall of Gods, both being offered by NetEnt and finally, Beach Life and Jackpot Giant, which are powered by Playtech.
Mega Moolah Pokies
The Mega Moolah slot progressive is a series of five slots progressive jackpot pokies that join together to build its jackpot. The unique side of this slot is it was the first to offer more than a single jackpot, and in fact offers four levels of jackpots that can be won. It was also the first not to require a specific bet to win and saw its jackpots being awarded randomly at the conclusion of a spin.
This is no small thing as it means anyone, big or small will have an equal opportunity to win the Mega Moolah jackpot, which is a minimum $1,000,000, and there has been many Mega Moolah winners, one of which recently won over €11 million!
Mega Fortune Pokies
NetEnt's Mega Fortune Progressive is featured in two games, Mega Fortune Dream or the original Mega Fortune. NetEnt made history in 2013 when it saw it award a jackpot that fell just shy of €18 million. This is also a network pooled jackpot but features three jackpots, versus four.
The game itself has multiple features to add to the enticement such as scatters, free spins and a bonus wheel, which is your ticket to the progressive jackpot. Keep your eye on the wheel, as if you make to the center, you be smelling the roses and then some!
Hall of Gods Pokies
Hall of Gods, another from NetEnt, also features a three level jackpot that can soar well into the millions. This pokie also has some great features that add to the element of excitement and include a unique Hammer jackpot feature, free spins and expanding wilds.
Triggering three bonus symbols on the last three reels will see you challenging this pokie for the big money. Pick carefully and you may be the next big NetEnt Progressive Jackpot Winner!
Beach Life Pokies
Playtech's Beach Life is a fantastic game that has you entering the world of fun and sun and maybe going home a big winner. The feeling of summer is everywhere is this single progressive jackpot pokie, and you will feel the warm summer breeze as you spin its reels, chase the wild symbols, scatters and free games. To win its jackpot. You need five wild symbols on the 20th payline.
Jackpot Giant Pokies
Jackpot Giant will have you finding your inner caveman as you tackle its terrain and uncovers wild symbols, scatters, or it's Jackpot Giant Bonus Game. This is where you will enjoy the thrill of choosing volcanos to win big, but get five wild symbols on the first payline and you will win its jackpot. A fantastically creative and humorous pokie, this should appeal to all.
Top Australian Online Casinos Offering Large Jackpot Pokies